Expert Google Analytics Consulting Services
If you are looking to keep up with the evolution of the digital world, Techvando is the Google Analytics consulting service you are looking for. From giving you tailored analytics consulting to help you achieve your unique business goals, we are here to help.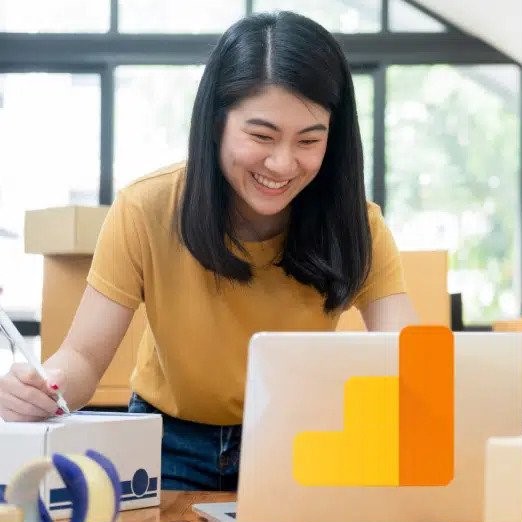 Google Analytics Services we Provide
We start the process by configuring data from the client's site using tools such as power bi, custom dashboard, Google sheets, Tag Manager, etc. Finding the relevant information becomes a lot easier when we get organized with data and our Google analytics consultant gets your team on board and share files. It is also beneficial in comparing two reports and the differences between them.
This one is the crucial step of all. The insights we get through Google data studio and other tools help our Google analytics experts with data analysis. We look if the traffic data and web analytics are meeting the business objectives and giving the expected results of the marketing strategy or not. Our Google analytics consultants do not let any loophole go unnoticed.
We use the technique of tagging campaigns to keep track of how successful your marketing strategy is. It let us overwrite the data collected through Google analytics with your information. What happens to the mail you sent to clients through email marketing and how well-received your Google Ads efforts are determined through Google tag manager events.
Planning and evaluation are done when your team and our's get onboard. We help in setting up your Google Analytics account and coming up with a strategy to overcome all the lackings in marketing campaigns. Our google tag manager expert ensures to mold the digital marketing strategy in accordance with the user behavior thus, leading to optimization of your site.
Bringing novelty and ease of use to your digital platform is the key to success. Implementation of ideas from marketing teams, tracking the performance of the website, tracking the performance of the website, and finalizing to create quality content is what we promise and deliver. Online eCommerce businesses from different industries are flourishing through our Google analytics consulting services.
We perform regular audits and review how well our strategy is working for your business. succeeding through google analytics is an ongoing process and we are there to lead your way to business goals. The custom reports give you insights into how your search engine ranking is improving and conversion rate optimization is working.
Frequently Asked Questions