Web Development Services Company
Reliable website development company with experience and expertise to deliver high quality websites. Let's build a unique web experience for your customers and stand out from your competitors.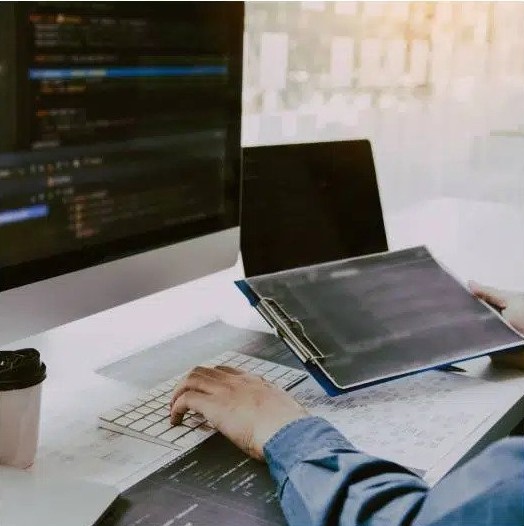 Website Development from Real Teams of Professionals
Search Engine Optimization
We know how to optimize your website for Google. With our SEO-friendly efforts, you won't be overlooked for long. We make sure the sites rank for key queries with a well-design layout, optimized content structure, and strong branding elements that are all backed by effective digital marketing campaigns.
A custom website design ensures an optimal customer journey through clear navigation. Techvando is the right place to go for a custom website. Our web designers blend cutting-edge technology with your vision and offer samples that will meet every need, making sure everything looks good.
Techvando is a web design and website development company that provides content writing to meet your needs. Our team of professional writers and editors have years of experience creating growth-focused copy for SEO and compelling content for PPC campaigns.
Make your website stand out from the competition with our professional and engaging web developers. Whether you want a custom theme or just basic updates, we have got what it takes. We offer in-house certified support experts and an affordable price range to fit any budget.
Techvando's website design team is focused on ensuring that your website works well across all devices. In addition to making your site user-friendly across different platforms - we also take care not just about its functionality but how it looks too!
WordPress Web Development
With our WordPress web development services, you'll never have to worry about website performance issue again. We offer a professional and high-performing solution that is crafted for businesses of all sizes. Using WordPress we create a high-performing site that is manageable and scalable.